For us every person who works in Prelios is a formidable source of added value.
The professionalism and commitment of our people are the guarantee that the Group will maintain the highest performance standards on its markets. Creating a dependable, virtuous and welcoming workplace is an essential and absolute priority for us. This is why we strive constantly to improve the workplace experience in Prelios by implementing initiatives and services for our people.
So we are delighted to announce that the Prelios Group has received Great Place to Work certification.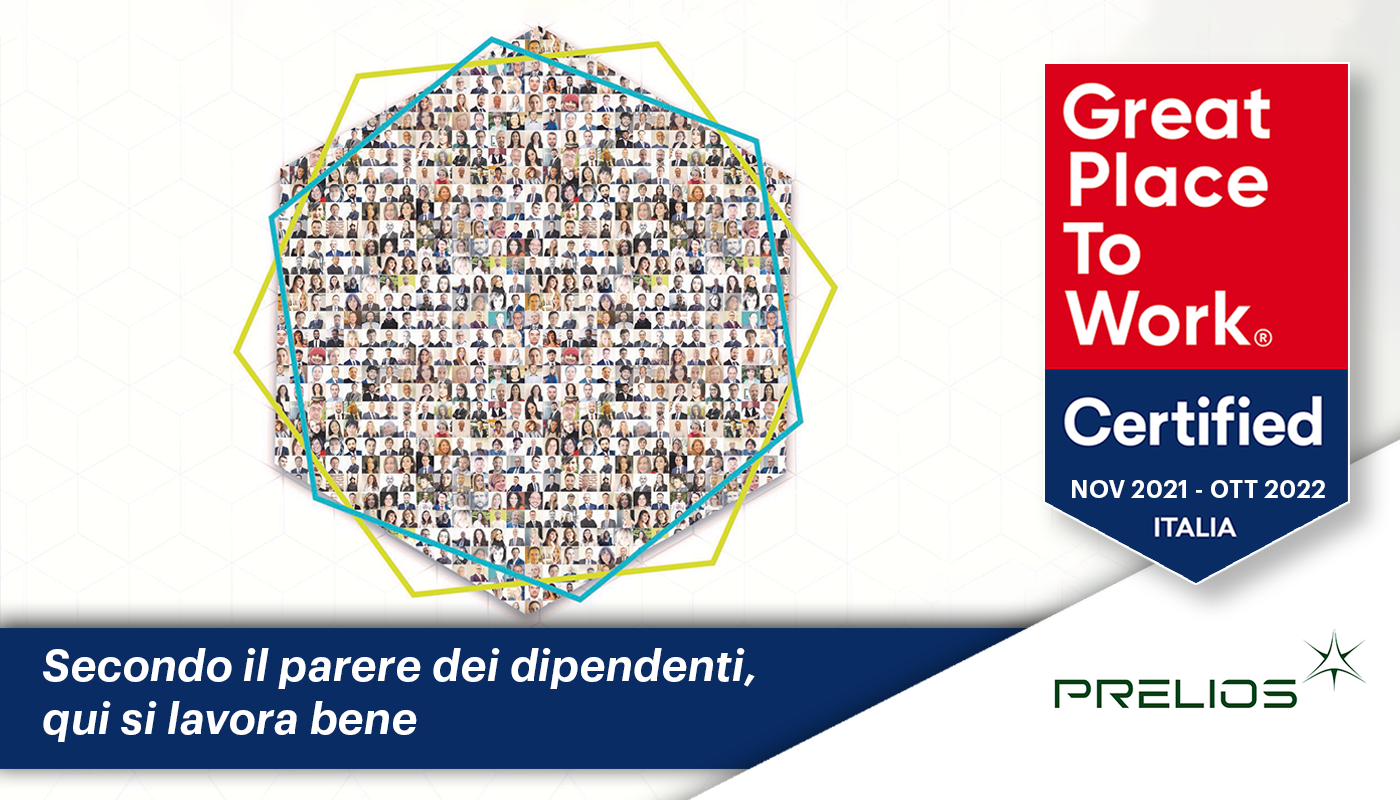 An "Employer-of-Choice" recognition, assigned, in other words, by the employees of the company on the basis of a corporate climate questionnaire and the HR personnel management policies.
Great Place To Work certification is awarded to companies that stand out for the attention they pay to the well-being of their employees and the quality of the workplace. According to the Great Place To Work model, relationship quality is what makes for a truly excellent workplace: among colleagues, between employees and managers, with your job and with the company. In a system that always puts the individual at the heart of every process.
For all these reasons, we take great pride in this recognition because it reflects and strengthens the commitment of the whole Group to offering a significant work experience to the people who work here and contribute to its growth on a daily basis. The vision and guidance of top management, the team spirit and the great professionalism of our colleagues are the crucial factors that won us this important result.
Together we have achieved great results and we look to the future with renewed energy.