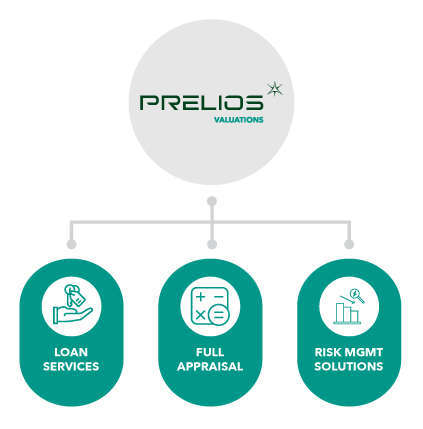 Prelios Valuations cover the entire spectrum of property valuations needs.
Loan Services
for the valuation of property used as collateral in the retail, small business and corporate fields, to underpin the credit guarantee in both performing and non-performing portfolios, or as part of property development operations.
Full Appraisal
for the valuation of individual complexes and property portfolios, chiefly through exclusive economic/financial analysis models, debt restructuring assessments and agreements with creditors, and property fund valuations.
Risk Management Solutions
innovative tools to manage the property credit risk, including regular revaluation of property guarantees through proprietary platforms, timely data quality & remediation processes, market analytics and regulatory compliance support.