The responsibility, sustainability and integrity of the valorization actions performed are one of the most important issues that arise for the asset management industry as they are essential in the process of creating value for investors, for the communities concerned by the interventions and, in general, for all stakeholders involved.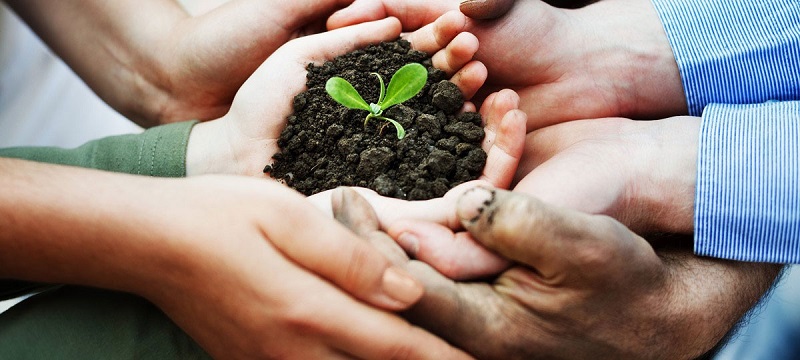 Issues such as energy consumption, environmental protection, social responsibility, impact on economies and territorial communities, require operators to apply new paradigms for the development and implementation of their projects and investments.
In this context, Prelios SGR's commitment to implementing the best management strategies cannot ignore assessments of the sustainability of its actions.
This commitment is primarily expressed by adhering to the Principles for Responsible Investment (PRI), promoted by the United Nations, and by the continuous research that the company carries out in the development of tools for evaluating and controlling the impact of its activities.

We will incorporate ESG issues into investment analysis and decision-making processes
We will be active owners and incorporate ESG issues into our ownership policies and practices
We will seek appropriate disclosure on ESG issues by the entities in wich we invest
We will promote acceptance and implementation of the Principles within the investment industry
We will work together to enhance our effectiveness in implementing the Principles
We will each report on our activities and progress towards implementing the Principles
As a manager on behalf of clients, Prelios SGR's approach aims to protect and increase the value of the assets managed. Issues relating to sustainability are, in fact, relevant to the effectiveness of management action and can contribute to the long-term financial performance of an investment as they can be integrated in all phases: from investment sourcing, to the design of the asset allocation to investment management, as they can effectively contribute to a correct analysis of the associated risk/return.
Prelios SGR has structured and launched the Social Infrastructure Fund dedicated to investments in the social infrastructure sector with a specific focus on the world of Impact Investing. Impact investing represents an opportunity for institutional investors to make an effective contribution, through their investments, to providing concrete responses to the new paradigms that the changed context presents, as it can be a driving force for the relaunch of the country. These aspects are even more amplified as a result of the effects of the COVID-19 plague that has hit our country severely, highlighting even more the fragility of the system linked to multiple aspects: social, health and economic. The Social Infrastructures Fund is, therefore, a suitable instrument for aggregating investments towards initiatives capable of responding to changing social and economic needs.
For information and contacts: ir@preliossgr.com